Veteran - which our plant is proud of. CONGRATULATIONS ON THE REWARD!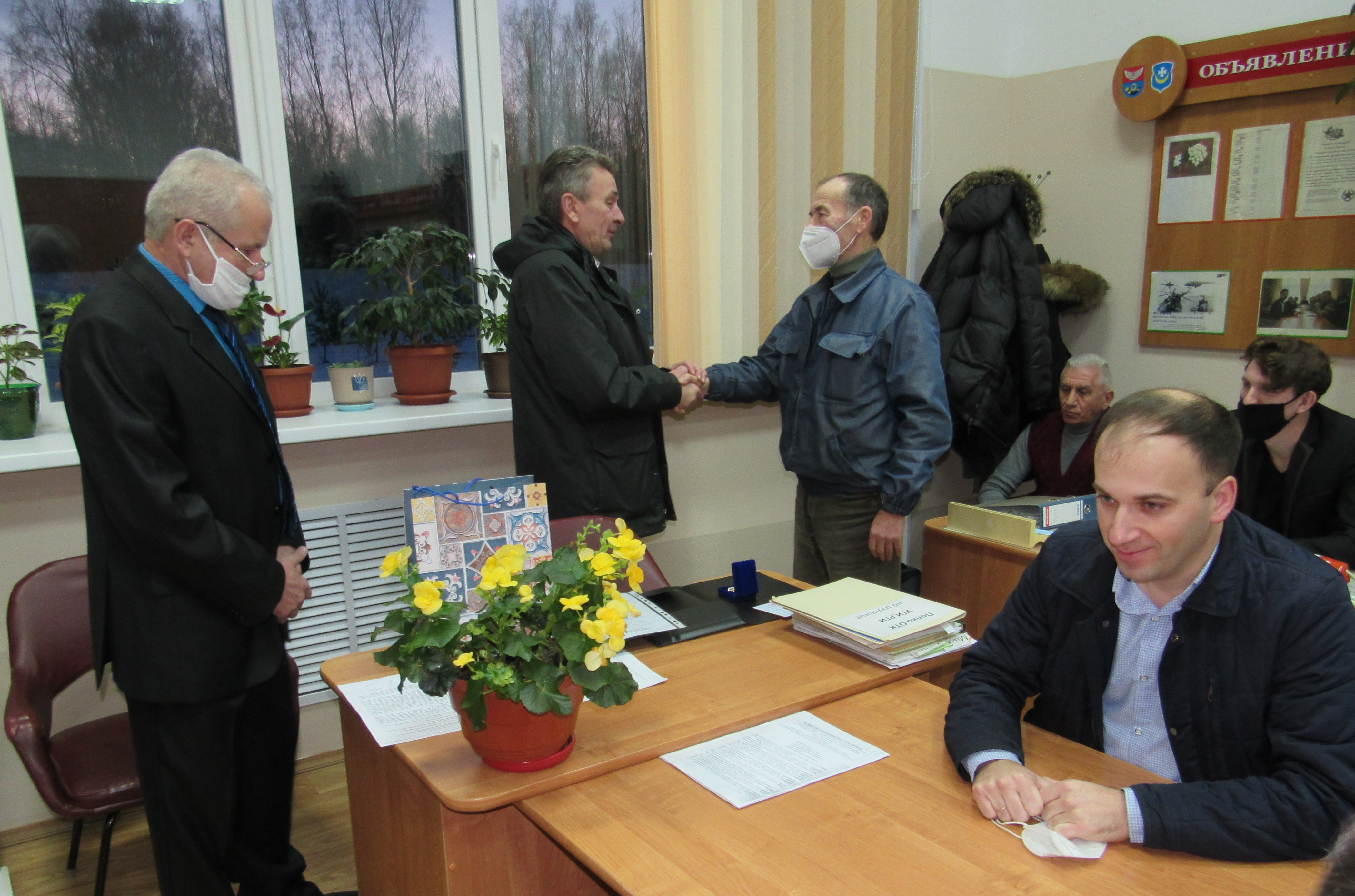 On 12/01/2020, the General Director of Orsha Aircraft Repair Plant OJSC P. A. Sluchak in a solemn ceremony presented a badge of distinction of the Ministry of Transport and Communications "Ganarovy transpartnik" to the master of the technical control department of the enterprise S.D. Gaidukov.
Sergey Dmitrievich was nominated for awards by the administration of the plant and the structural unit for long-term, fruitful and conscientious work, performance of particularly important work on the development of overhaul "product 45" (Tu-22M aircraft), production achievements in improving the quality of repair work of aviation equipment and exemplary performance official duties. He has excellent theoretical knowledge, applies it in practice and transfers experience to colleagues in the department and shop workers. And also for constant participation in the improvement of technological processes of aircraft repair, by introducing a variety of rationalization proposals.
As a supervisor, he organized the work of the incoming control (verification) system of incoming components at the proper level, ensuring the repair of aviation equipment with high quality, which significantly affects flight safety.
Sergei Dmitrievich is an example for the younger generation of aircraft repairmen, the pride of our company, a real symbol of loyalty, the chosen path and profession, to which he devoted himself.
Total work experience: from 08.16.1967 - 53 years. Work experience in the field of transport activities since 08.16.1967 - 51 years.