Международный фестиваль посвященный 80-летию первого залпа «Катюши»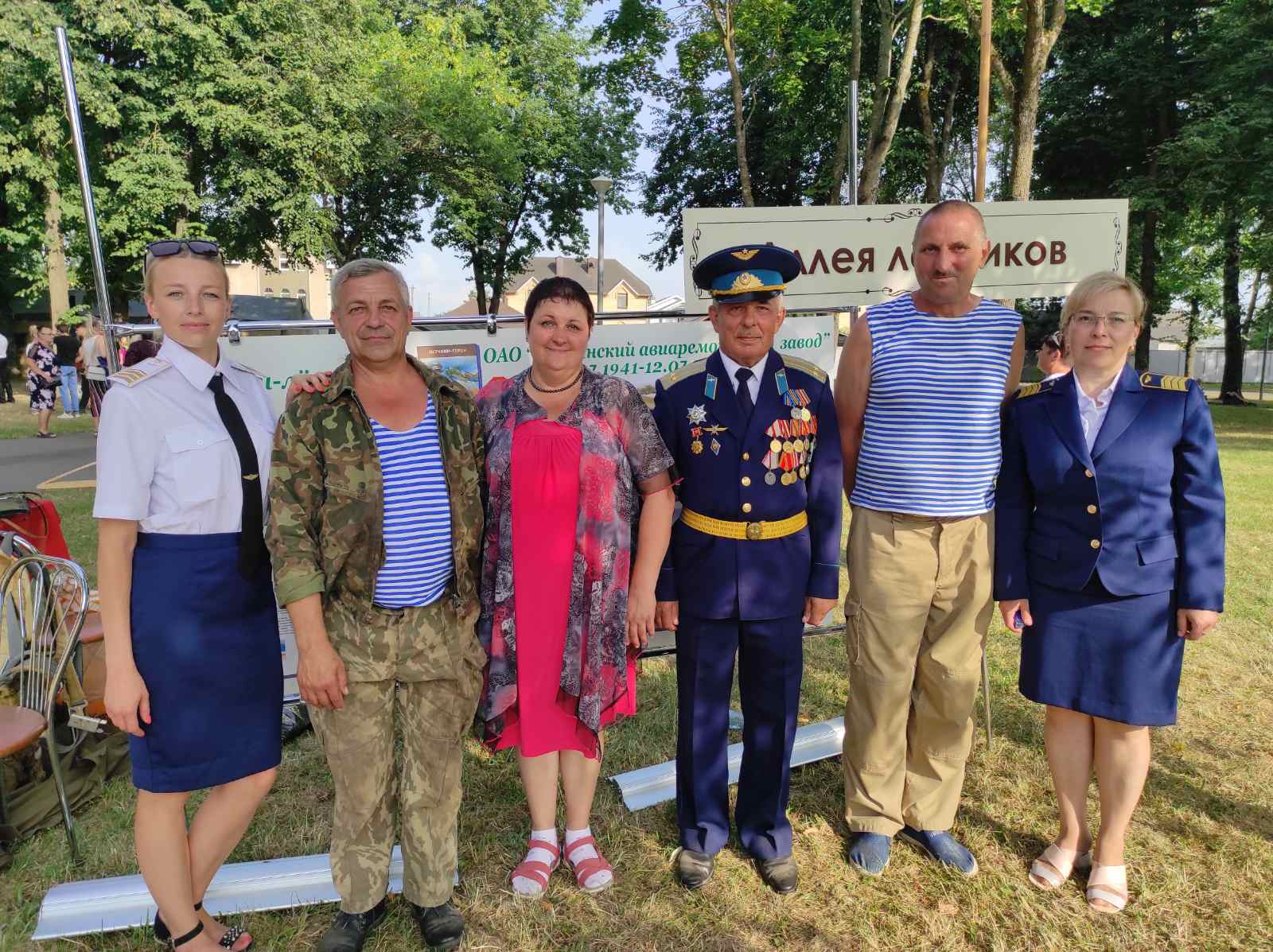 On July 17, 2021, employees of Orsha Aircraft Repair Plant took part in the International Festival dedicated to the 80th anniversary of the first salvo of Katyusha. Golynets A.M., Shumeiko T.V., Kozlovskaya A.V. took an active part in the preparation for the events. who made a stand about the Hero-Pilots of the Orsha region, the contribution of our enterprise to the repair of aviation equipment that was damaged in battles on the fronts of the Great Patriotic War of 1941-1945.
The work of the interactive military-historical site "Alley of pilots" was provided by the employees of the enterprise: Kovalev S.V., Kovaleva N.N., Filchenkova O.Yu., Menitsky V.A., Makarantseva L.F.
Of particular interest among visitors to the interactive platform was information about the life and combat activities of our fellow countrymen Heroes-pilots V.G. Zavadsky, N.I. Olkhovsky, I.Ya. Serzhantova, A.D. Solyanikova, N.L. Chasnyk, military path JSC "Orsha Aircraft Repair Plant" and exhibits of the newly created museum plant.