Единый день информирования на предприятии 19.11.2020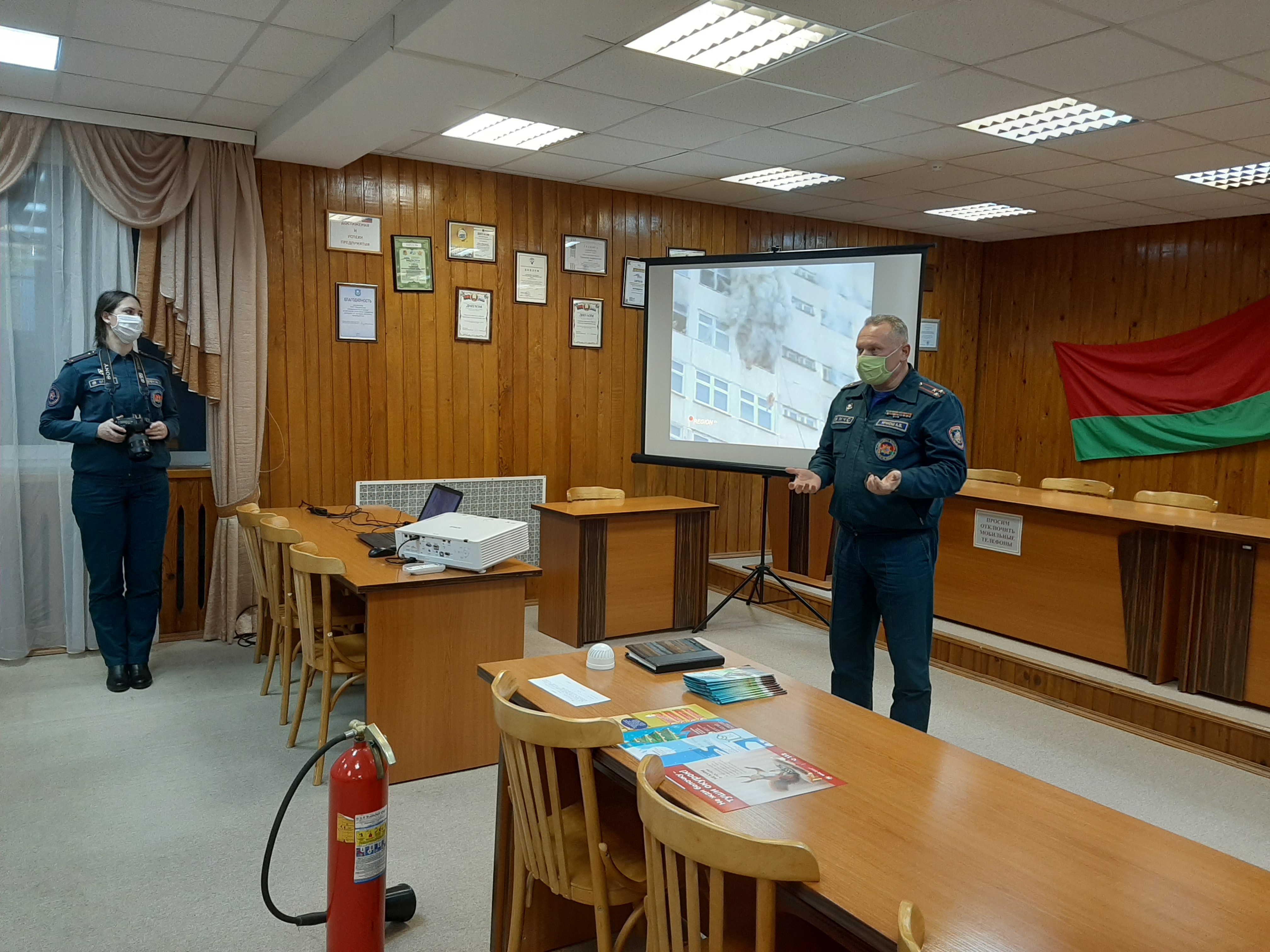 On November 19, 2020, the head of the Orsha City Regional Department for Emergency Situations, Colonel of the Internal Service Alexander Valerievich Yarmosh took part in a single information day at Orsha Aircraft Repair Plant OJSC, who brought information on the state of affairs with fire safety at enterprises, organizations and the private sector of the region ... With the help of visual aids and video files, he told and showed the employees of the plant how to act in the event of a particular emergency at work and at home, what must be done to ensure the safety of life and health of relatives, loved ones and oneself. A handout on fire safety was distributed among the meeting participants.
After the end of the meeting with representatives of the Emergencies Ministry, the head of the information and propaganda group drew the attention of the audience to the published on 18.11. in the newspaper "Belarus Segodnya" articles "They need war" and "Colors of treason and betrayal", brought the sanctions of Article 239 of the Criminal Code of the Republic of Belarus, which can be applied to participants in mass unauthorized events.