8th tourist meeting "UNITY" GOSKOMVOENPROM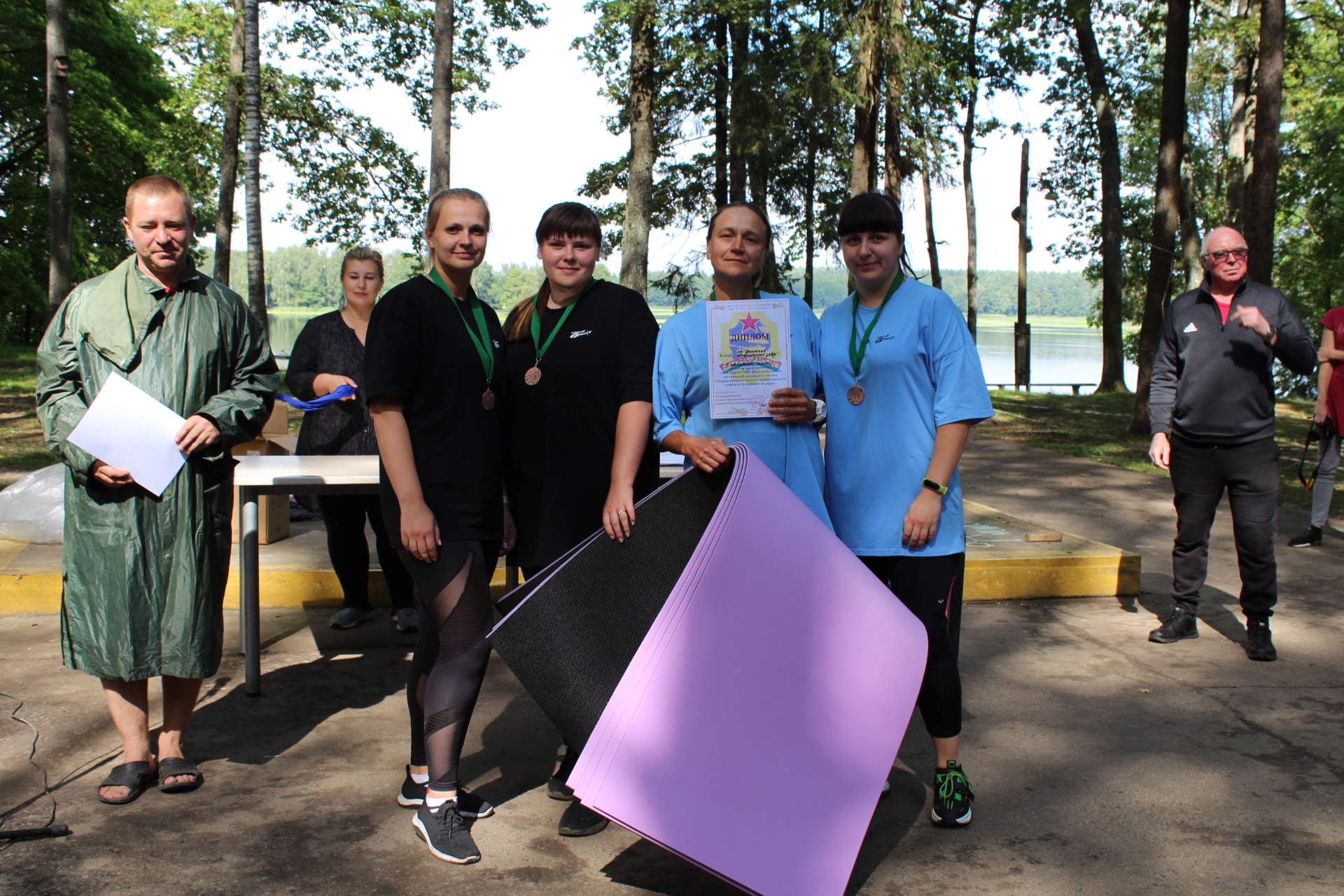 From 27.08.2021 until 29.08.2021, at the recreation center "Berezka" (97th km of the Minsk-Bobruisk highway), the State Military-Industrial Committee of the Republic of Belarus held the 8th tourist meeting "UNITY" among employees of organizations included in the GOSKOMVOENPROM system with the aim of:
- promotion of tourism and sports;
- popularization of a healthy lifestyle;
-increasing sports and technical skills;
- fostering a corporate spirit and friendly ties among employees of GOSKOMVOENPROM organizations.
The program included:
- volleyball, darts, table football, fishermen competition, hiking equipment, Dranik competition, badminton competitions, cycling tourism equipment, water tourism equipment (catamaran), Chizhik - Pyzhik competition, Classic competition, pneumatic shooting rifles.
To defend the honor of the native enterprise, the Council for Youth Affairs, the trade union committee and the administration of the plant invited the most active, sports workers.
The plant's team was headed by the chairman of the Council for Youth Affairs, secretary of the primary organization of the NGO "Belarusian Republican Youth Union" LF Makarantseva.
Deputy General Director for Production Sidorovich D.V. took part in the competition of the tourist rally.
The best result (3rd place) in the "Classic" competition was achieved by our girls: Borovik N.M., Kozlovskaya A.V., Khutskaya E.I., Klyuchevskaya E.L.
The general, command place according to the results of participation in competitions and contests is tenth out of 15 participating teams. The distinguished participants of the tour were encouraged by the administration. Significant assistance in preparing the team for participation in the tour was provided by: the chairman of the trade union committee Denisova G.I., as well as Dolivailo S.V., Virshuto L.A., Golynets A.M.