Exercises of the Ministry of Emergency Situations on the basis of OJSC "Orsha Aircraft Repair Plant"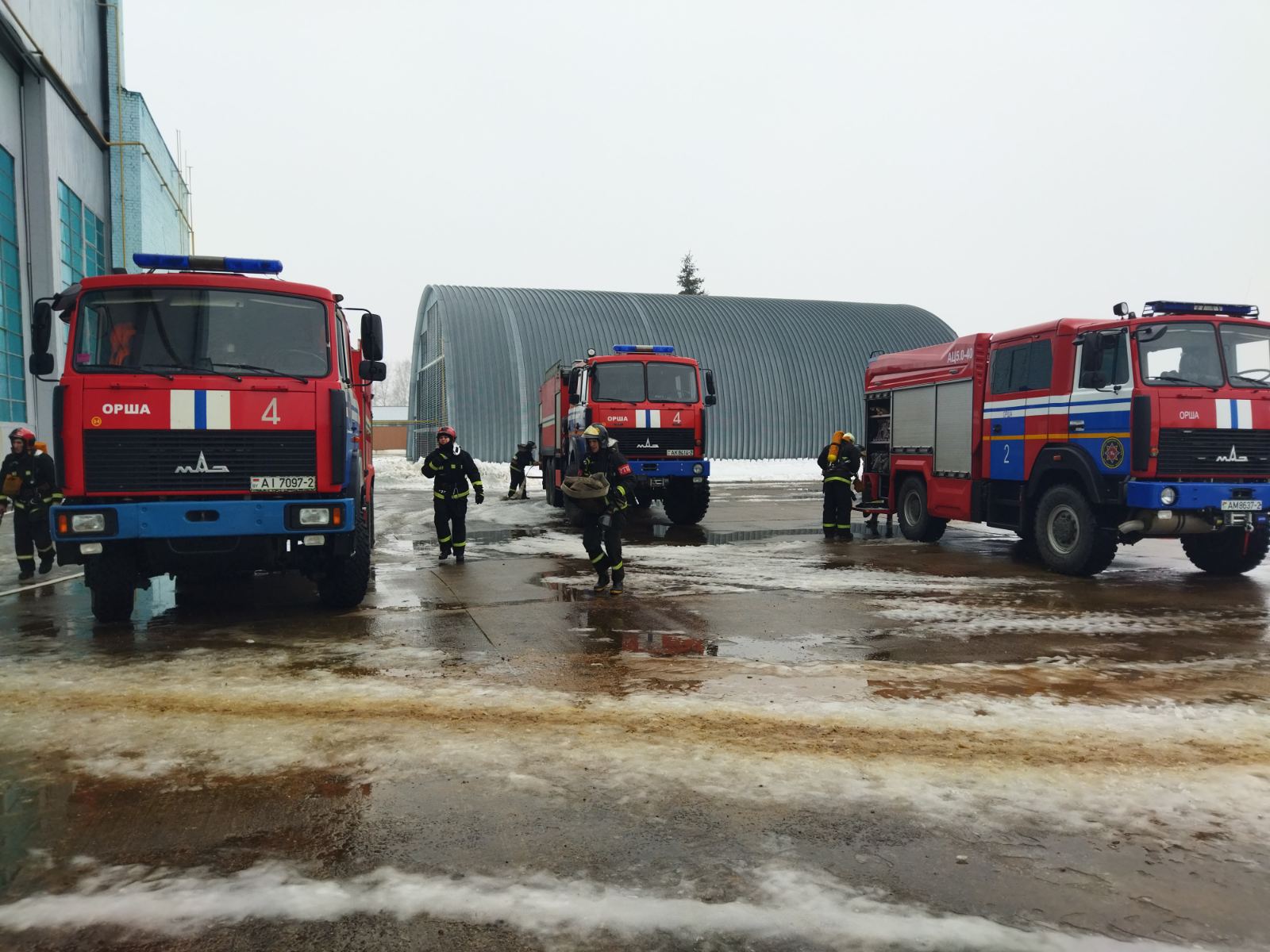 During the period from January 17 to 19, 2023, on the premises of "Orsha Aircraft Repair Plant" OJSC, the tactical and special training was held for the branches of the Orsha city district department for emergency situations under the supervision of Sadkovich V.V., the Head of the fire-fighting and rescue support service of the enterprise.
The subject of the training is "Firefighting and emergency recovery at aviation industry facilities".
During the theoretical part of the training, rescuers were provided with information about the types of aircraft in maintenance, their design features, types of possible fires and emergency recovery tactics. The rescuers were able to work out their skills in the practical part of the training. According to the legend of the occupation in Hangar No. 2 of the Orsha ARP, during repair work, due to a malfunction of electrical equipment, a fire broke out on the Mi-24 helicopter, and as a result, there appeared a smoke inside the premises and the threat of combustion spreading to nearby aircrafts. The squads of rescuers of the gas and smoke protection service performed fire extinguishing, protection of neighboring helicopters and reconnaissance of premises in order to search for injured.
During the training, Orsha rescuers got acquainted with the specifics of the enterprise, its location, building layout, production features, because this information can be invaluable in case of emergency at the enterprise.