Встреча с участниками VI Всебелорусского народного собрания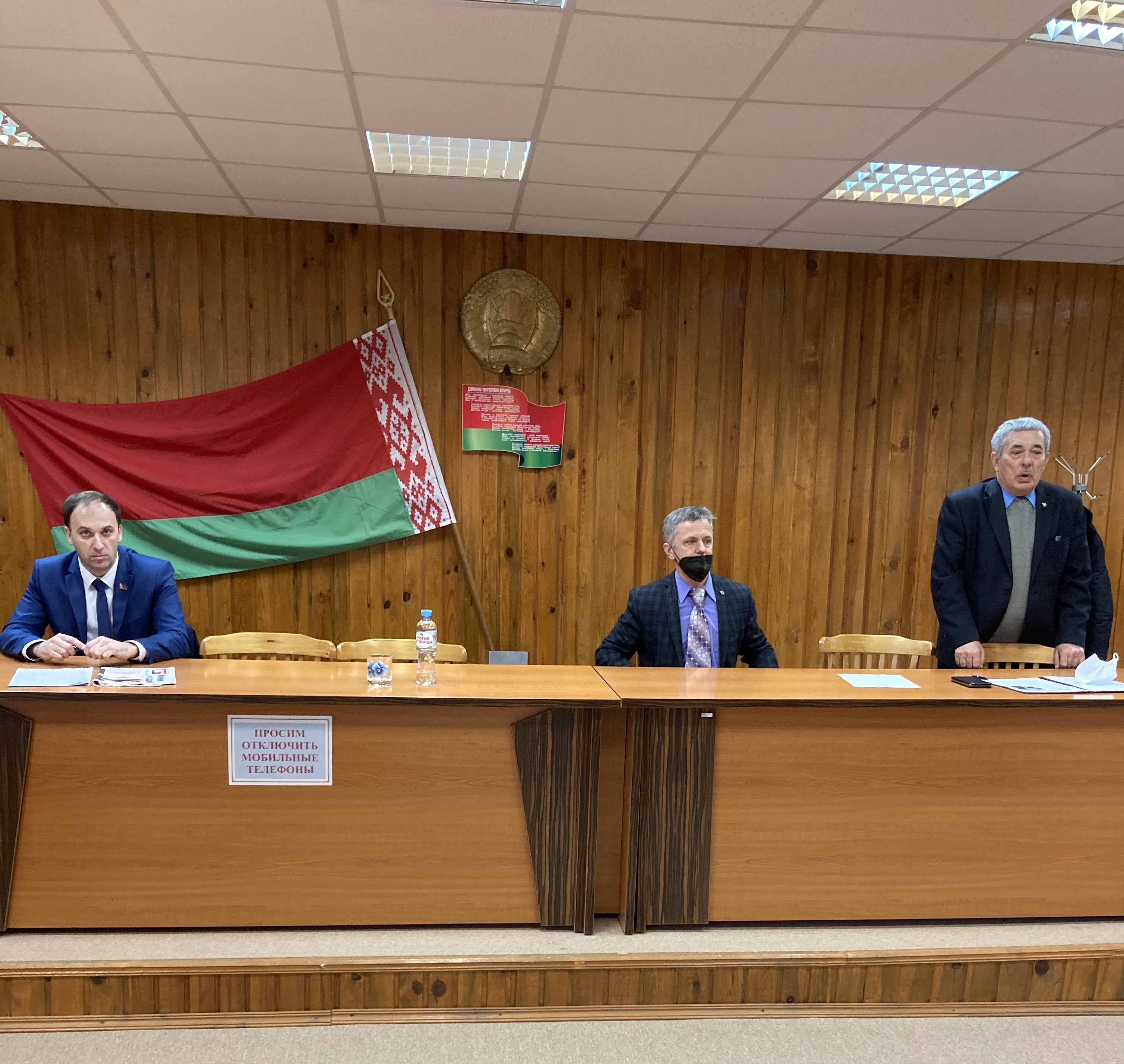 On a single informing day on February 25, 2021, delegates of the VI All-Belarusian People's Assembly met with the labor collective at Orsha Aircraft Repair Plant OJSC: deputy in the 12th Bolbasovsky constituency, chairman of the Bolbasovsky settlement executive committee Gulenkov Gleb Leonidovich and deputy in the 8th Bolbasovsky constituency, deputy head OTK - the head of the certification and standardization bureau, Rychkov Alexander Alexandrovich, who shared their impressions of the last forum with the factory workers.
Among the topics raised, the main place was taken by the issues of preserving the continuity of generations, strengthening the family, retaining young specialists at the enterprise, developing social infrastructure and improving the quality of life of working people. The speakers noted that the Head of State spoke about the development of the country in a simple, intelligible language at the forum, and much that was happening in the country became clear and he answered almost all the acute questions of concern to the citizens of our country today. The delegates from the Orsha region were especially proud of the fact that by the decision of the All-Belarusian People's Assembly, the pilot project for the development of our region is planned to be extended to other regions - cities with 80 thousand inhabitants.
A. Rychkov in his speech emphasized that our country is a country of wide opportunities and everything depends on the life position, attitude to study and work of each of us, and especially young people.
G. Gulenkov focused the attention of the plant workers on the implementation of the decisions of the previous All-Belarusian People's Assembly and the main provisions of the program of socio-economic development of the Republic of Belarus for 2021-2025, answered questions from members of the labor collective.