Благодарность Оршанского районного исполнительного комитета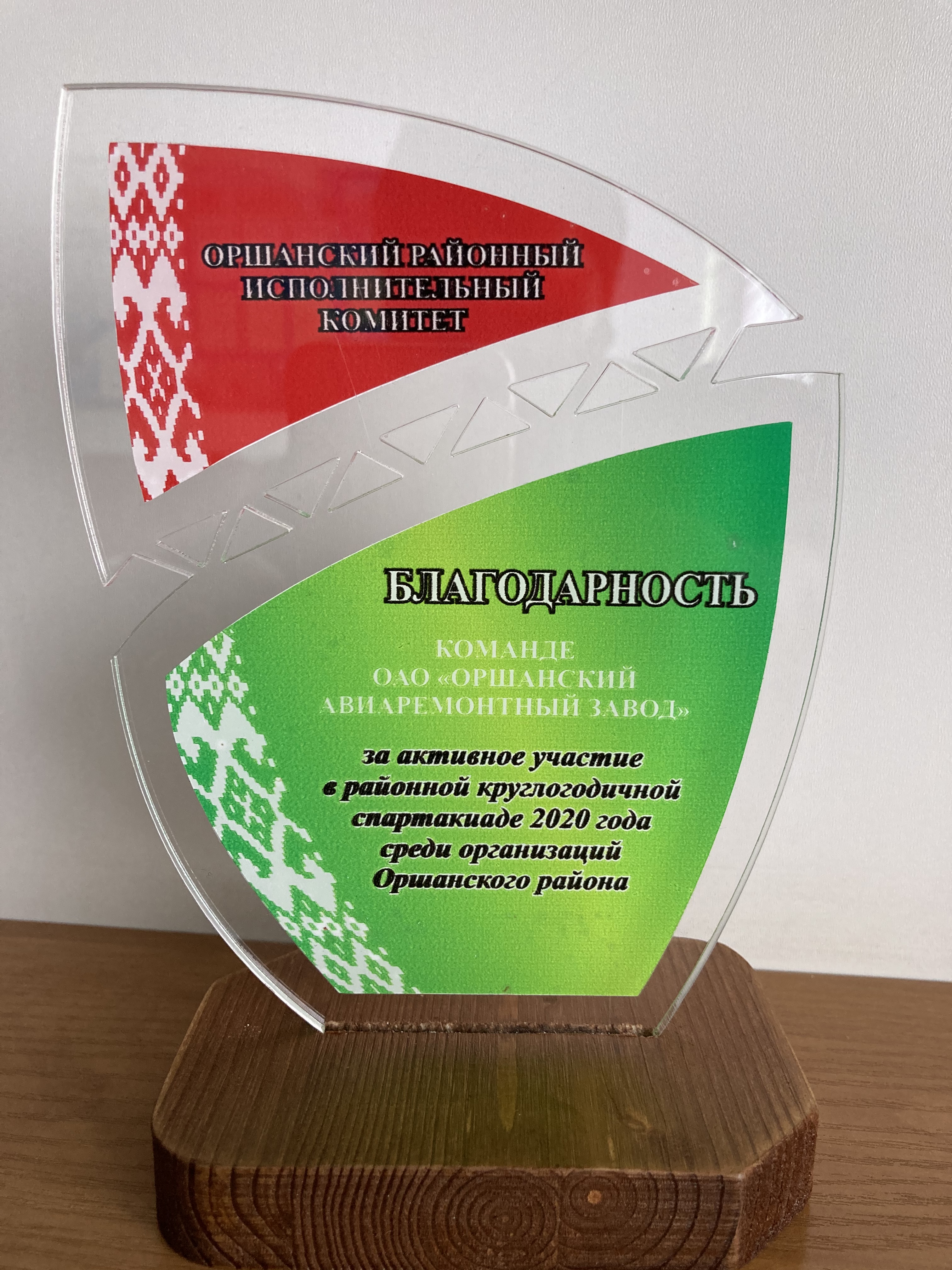 On 03/19/2021, in the small hall of the Orsha regional executive committee, an award was held to organizations and enterprises of the region for the successes achieved by labor collectives in sports competitions according to the program of the year-round sports festival in 2020.
Gratitude to the team of the enterprise "For active participation in the regional year-round sports festival in 2020 among the organizations of the Orsha district" Deputy Chairman of the Orsha District Executive Committee Kolochev V.S. handed over to V.I. Chirkunov, Deputy Director General of the Plant for Ideological Work and Social Issues.